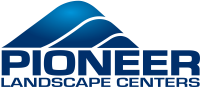 Veterans – we salute you!  Today through 11/12, visit any Pioneer Landscape Center location and get an additional 10% off your purchase – plus, to celebrate our brand new Marketplace grand opening in Black Forest, visit that store this weekend and get an additional 15% off! Plus, there will be family fun and giveaways all weekend – thank you for your service!
https://www.pioneersand.com/
Cheyenne Mountain VFW Post 3917 is a family friendly VFW Post dedicated to serving the Veterans and community of southern Colorado Springs and the Fountain Valley.  Visit our Service Officer for help with a VA claim.  Join us for a VA nursing home visit.  Help with our community and scholarship programs or just stop by the canteen for comradeship and a beverage.  At the Cheyenne Mountain Post we are veterans helping veterans.
Service to Veterans - The Cheyenne Mountain Post sponsors monthly visits by the Department of Colorado VFW Service Officer who assists local veterans with submitting VA claims and program registration.  See our calendar for dates and times.  We also strive to make this website the go-to place for veteran news and information.
Service to the Community -  The Cheyenne Mountain Post strives to assist Fountain Valley organizations for seniors.
Service to our Youth - The Cheyenne Mountain is the proud carter organization for Boy Scout Troop 82 and Venture Crew 360.  We also support the JROTC programs of Widefield School District 3 and fully participate in VFW scholarship programs.
Information for our Membership - This website is dedicated to providing news and information for our members and auxiliary. 
Consider the Cheyenne Mountain Post for your banquet needs.  We have two banquet rooms plus a small group meeting room.  The banquet rooms may be rented separately or together to accommodate crowds up to 225 people (depending on the room layout).  We also offer on-site catering and a separate cash bar.  It's a great facility for weddings, receptions, funerals and parties of all kind.  For more information contact Petra Arroyo at (719) 392-8677 or by email This email address is being protected from spambots. You need JavaScript enabled to view it.
Feel free to subscribe to our electronic newsletter.  We send our a bi-monthly newsletter and periodic event reminders.  Just click or scan the QR code below and fill out the form.  We promise that we will not sell or use your information for any other purpose.  You can also see our past issues.