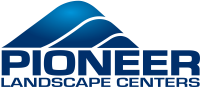 Veterans – we salute you!  Today through 11/12, visit any Pioneer Landscape Center location and get an additional 10% off your purchase – plus, to celebrate our brand new Marketplace grand opening in Black Forest, visit that store this weekend and get an additional 15% off! Plus, there will be family fun and giveaways all weekend – thank you for your service!
https://www.pioneersand.com/
Comrades,
As we move into our new year, our Veterans of Foreign Wars and Auxiliary have done a few proud projects that I am very proud of. I would like to start with Post 3917 leading the parade in Victor, Colorado for their Gold Rush Days Parade in July. Our Color Guard and fellow marchers lead the parade proudly and looked sharp to represent our VFW. We also had the opportunity to assist in hosting the SOCO Live concert that was in America the Beautiful Park. With the help of our VFW, Auxiliary and Warriors it was a big success for our Veterans/Community and our support for them.
Greetings brothers and sisters! 
We have just returned from a wonderful and informative Council of Administration held in Craig Colorado. Among other subjects, we learned more about the upcoming MALTA System in which every member will have access to. This is going to be a great tool and we are very excited to be able to utilize it for various information and duties. 
Labor Day picnic will once again be held at the post pavilion on September 4, 2017. This year the event will start at 1300 and the food line will close at 1500. Cost will continue to be $5.00 per head. The meat menu will be similar to the Independence Day Picnic. Hamburgers; Hot Dogs; Chicken (barbecue style); brats and American cheese (cheese dogs, burgers w/cheese, etc.). Salad bar includes Potato Salad: Macaroni Salad; Cole Slaw, etc. There also will be ketchup, mustard, mayo, and condiments. The canteen will be open for sodas, beer, and other adult beverages. Bottled water will be available at the Post Pavilion.
POW/MIA Recognition Day is on September 15th. There will be a Chili Dinner at 1800 in the Post Canteen.
There will be a VFW Service Officer at the Post on September 20th. Interviews start at 0800, on a first come first serve basis.  The Service Officer will be available to assist with claims, eligibility questions, burial info, etc.
VA Games Night will be in Pueblo at the Pueblo VA Nursing Home on Monday, September 11th.  Point of Contact is Daryl Otwell (cp) 719-761-9530 (hp) 719-392-6782.  He will leave from home at 1700 all help is appreciated.
Pueblo Nursing Home All Activities Day is scheduled for September 16 set-up will begin at 0700 in Pueblo.  Volunteers are needed. Point of Contact is Daryl Otwell.
All Services Retiree Appreciation Day will take place on October 14th, at Fort Carson.  Location is the Mountain Post Soldier Center on Fort Carson from 0800-1200. 
Hope you have a very fine September, and don't forget, our Navy's Birthday is October 13th. The finest Navy in the world was commissioned in 1775.
Any questions, please call me at my (cp) 719-963-9215, or (hp) 719-390-8427.  Thank you for your assistance and patience.
Thanks to all of you for supporting the post.
Ted K.
This email address is being protected from spambots. You need JavaScript enabled to view it.
House Committee 
Chairman
>> > > >>
Reminder: THE 2018 AUXILIARY MEMBERSHIP YEAR STARTED JULY 1, 2017, ANNUAL DUES ARE $30.00.
The VFW Auxiliary has implemented a new membership system called MALTA (Membership Auxiliary Leadership Technology Access).
We are now accepting 2018 annual dues payments.  Please MAKE CHECKS PAYABLE TO: 3917 AUXILIARY and remit to: Kathleen Boatman, 3917 Auxiliary Treasurer, 220 Grape Drive, Security, Colorado 80911.
As I receive your dues I will process and send you a receipt that your payment has been received. With the new system you will be receiving your Membership cards directly from National. Expect 2-4 weeks before receiving your card.
NEW this year all members will if you prefer and have the capabilities will be able to Create an Account on the National web site and pay your dues online rather than sending them to me.  This is entirely up to you the member.
The system is finally up and running and available to all members.
Respectfully submitted,
Kathleen Boatman
3917 Auxiliary Treasurer
Hello members of the Post
>> > > I want to thank you for letting me stay as the service officer for the post this coming year.>
Every Sunday-Breakfast $6.00: 8 until 10.30am (eggs to order, pancakes or French toast, bacon or sausage, and white or wheat toast) Line with hash browns, corned beef hash, biscuits and gravy.
Need cooks and kitchen help to re-establish teams.
Canteen Hours:
Sunday 8am until 1pm
Monday Closed
Tuesday 1pm until 7pm
Wednesday 1pm until 7pm
Thursday 1pm until 7pm
Friday 1pm until 8pm, BONUS happy hour food is back. $3 a plate and plates are sold at the Bar
Saturday 1pm until 7pm
Meetings:
1st Tuesday: Business and Development, House Committee and Finance meeting.  (7 PM)
2nd Tuesday: Post and VFW Auxiliary meetings - 7 PM 
Let's agree on this; Veteran Homelessness is a phrase we should never need to utter. For a multitude of reasons, some Veterans have become endangered of losing their permanent housing or have lost it all together. Once that final step has happened, the Veteran enters the spiral of a whirlpool that is almost impossible to recover from without outside support and help. 
Let me introduce to you a multi-element program named Homes for all Veterans that is led by Veterans Affairs (VA). The grant funding allows Homes For All Veterans to provide outreach, case management and access to community resources to more than 1,000 Veteran households each year who are either homeless or in danger of homelessness throughout the state of Colorado and southern Wyoming.
Read more: Working to make Veteran Homelessness a past tense phrase!
Feel free to subscribe to our electronic newsletter.  We send our a bi-monthly newsletter and periodic event reminders.  Just click or scan the QR code below and fill out the form.  We promise that we will not sell or use your information for any other purpose.  You can also see our past issues.